2018 is just around the corner. As we look back to 2017 we couldn't be more grateful for how amazing this year has turned out to be. We launched our website and Instagram earlier this year and we had no idea that in less than 12 months we'd have made it this far.
I could say a lot about 2017, but if we could sum up 2017 in two words it would be hope and love.
Hope because 2017 made us believe in us more than ever before. We grew our business and got to work with people from all over the world just as we had dreamt. It made us believe once again that dreams do come true.
Love because our relationship has grown as well as a result of it. We're closer and stronger than before. And of course, we got to witness and capture so much love through our photography. It inspired us immensely and made us redefine our relationship goals.
Thank you 2017! It's been a great ride and we're now looking forward to stepping into 2018 with all our hopes and dreams.
And to end on a good note, here's a selection of some of our favourite love pictures from 2017. Which one is your favourite?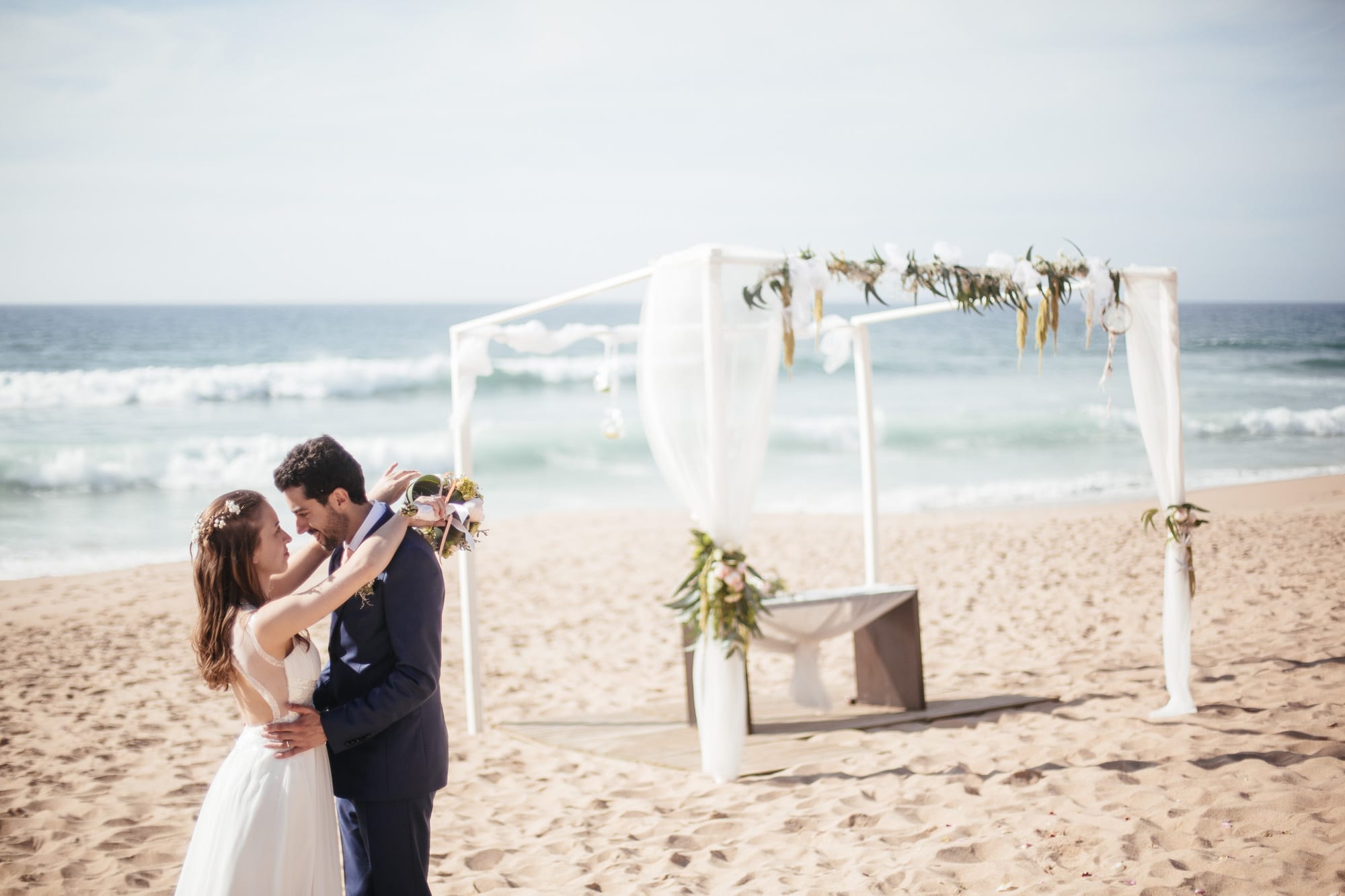 Patricia and Paulo beach Wedding in Areia Branca
"Estamos gratos por ter conhecido a Romana e o Emanuele e por terem feito parte desta fase tão importante da nossa vida. Desde o primeiro contacto que tivemos a certeza da nossa escolha. Mostraram-se disponíveis desde o início e sempre com ideias para partilhar. Sempre com boa disposição e muito profissionais, fazem o trabalho deles com muito amor. Recomendamos claro!"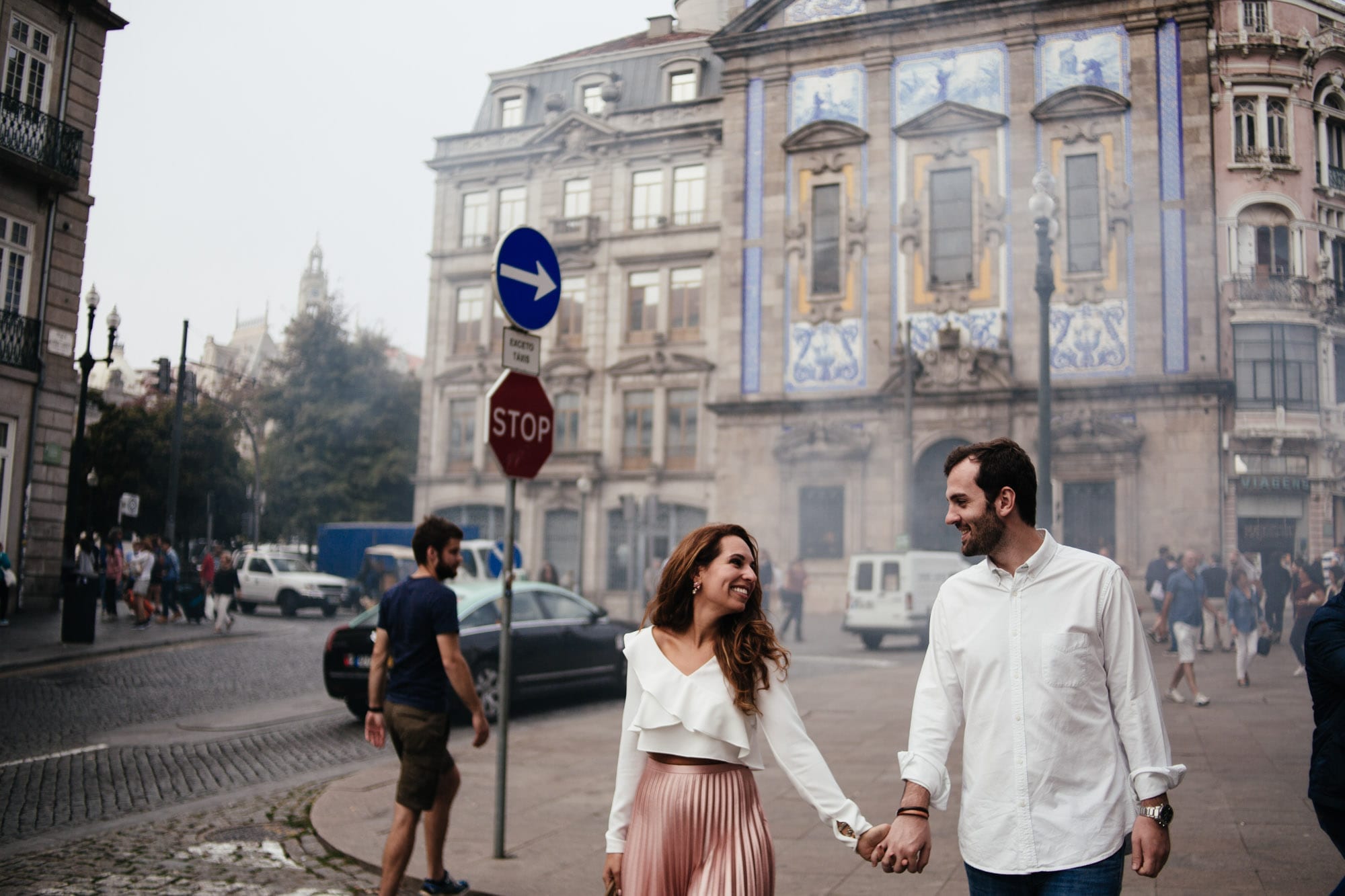 Nuno and Margarida Engagement Photoshoot in Porto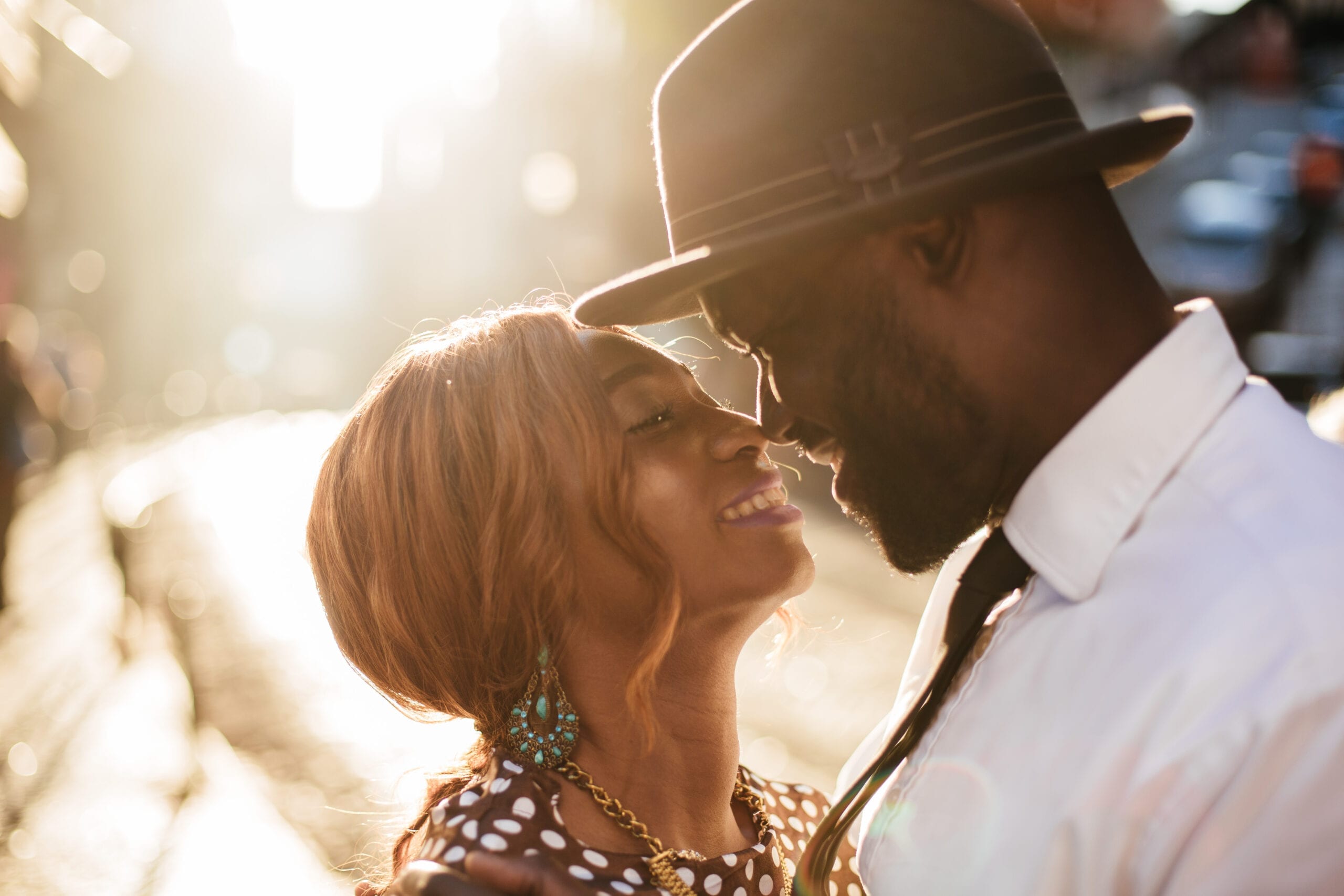 Lilian and Nathan Photoshoot in Lisbon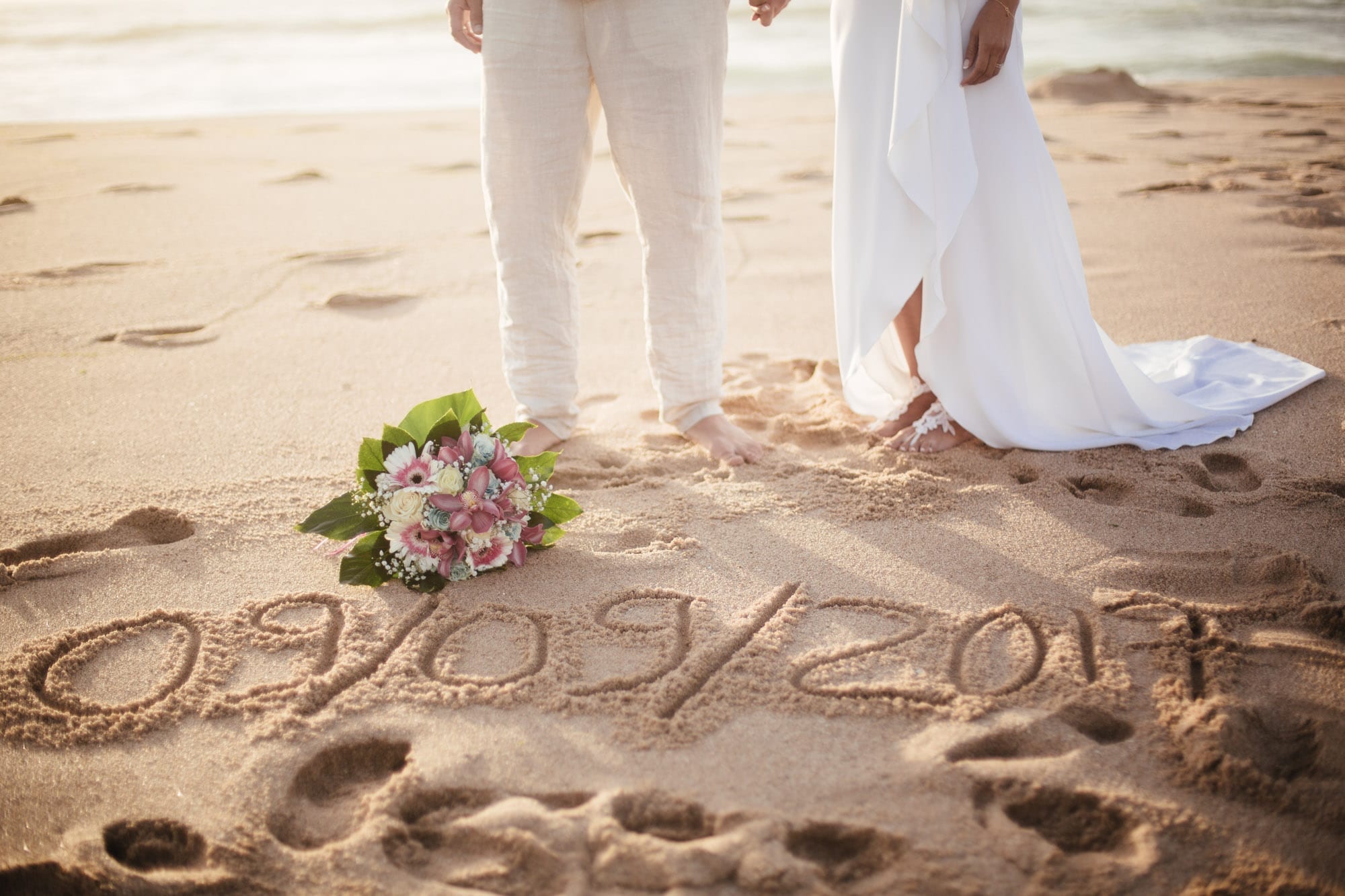 Jolanda and Jan Beach Wedding in Ericeira, Portugal
Eliza and Josh Photoshoot in Lisbon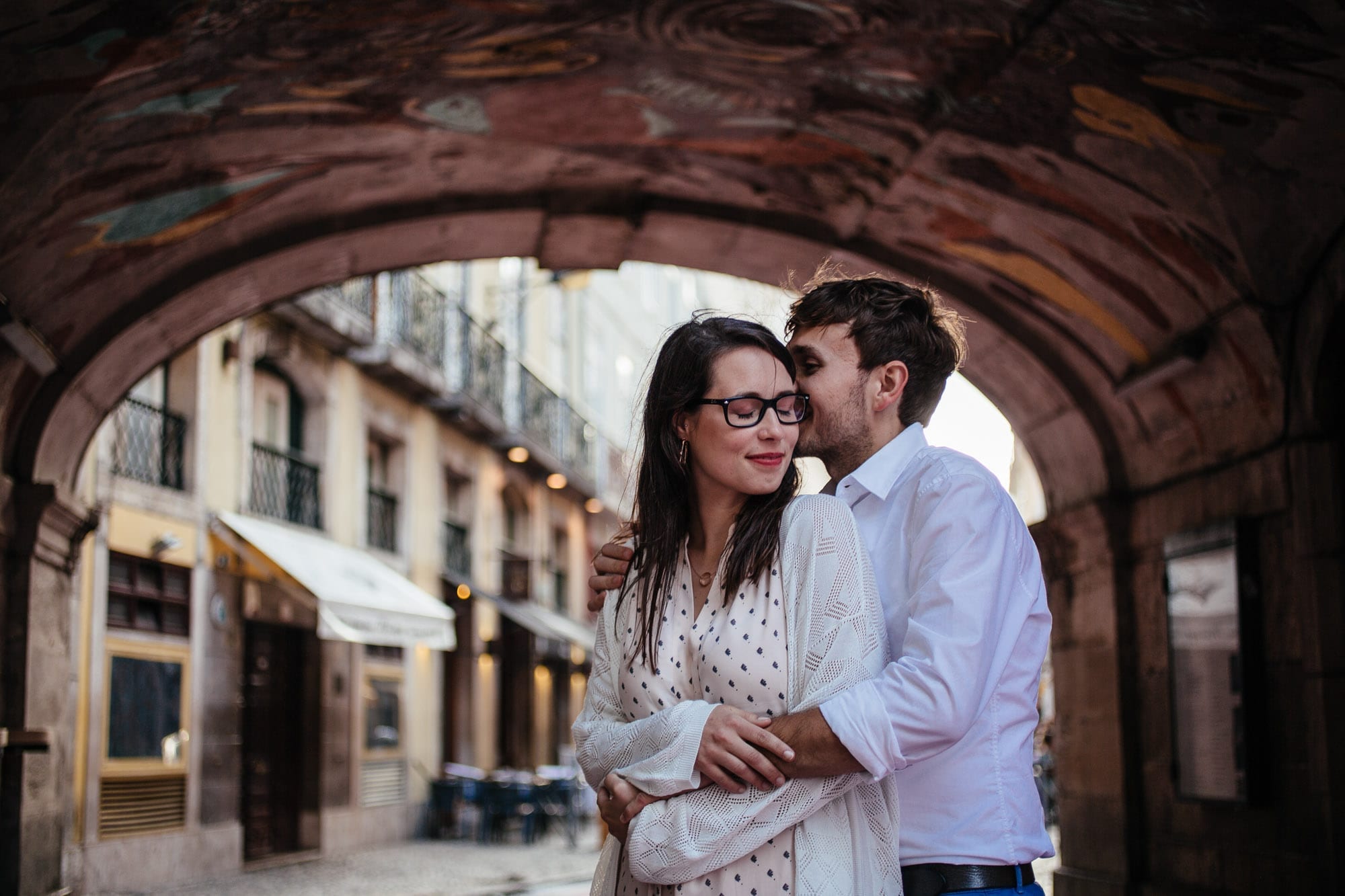 Martha and Sasha Engagement Photoshoot in Lisbon
"The engagement shooting was a wonderful experience. We walked around lovely spots in Lisbon and talked a lot with the photographers Romana & Emanuele. With their great character, they made us feel comfortable very fast as it first feels weird to be photographed while walking, talking and kissing (and also having all the people staring at us).

Receiving the pictures we have been totally stunned: the scenes, the details, the colours and we looked gorgeous! Showing some of them to my friends they totally freaked out 😉
Now it's gonna be hard to choose which ones to use for our wedding – but all of them will be a great memory forever 

Thank you so much, Romana & Emanuele!"
Lucy and David Marriage Proposal in Lisbon – St. Jorge Castle
David: "The most professional, enthusiastic and passionate couple photographers I've ever seen. Thank you very much!"

Lucy: "These photographers are amazing! Very grateful and happy that they could capture the most unforgeable moments in our lives."
Sara and Rodrigo Engagement Photoshoot in Lisbon
Melanie and Brandon Engagement Photoshoot in Lisbon
"Emanuele and Romana are amazing at what they do. My Fiancé and I went abroad for vacation and booked them as our engagement photographers. We had no idea what to expect, but having them take our photos was one of the best decisions we made and we are extremely lucky to have been shot by them. They were beyond professional and made us extremely comfortable. Not only did they choose the best backgrounds and props, they knew the streets of Lisbon very well which simultaneously served as a mini tour for us. We are in love with the final product and cannot wait to share them with friends and family. We would recommend this amazing duo to anyone looking for true talent and professionalism."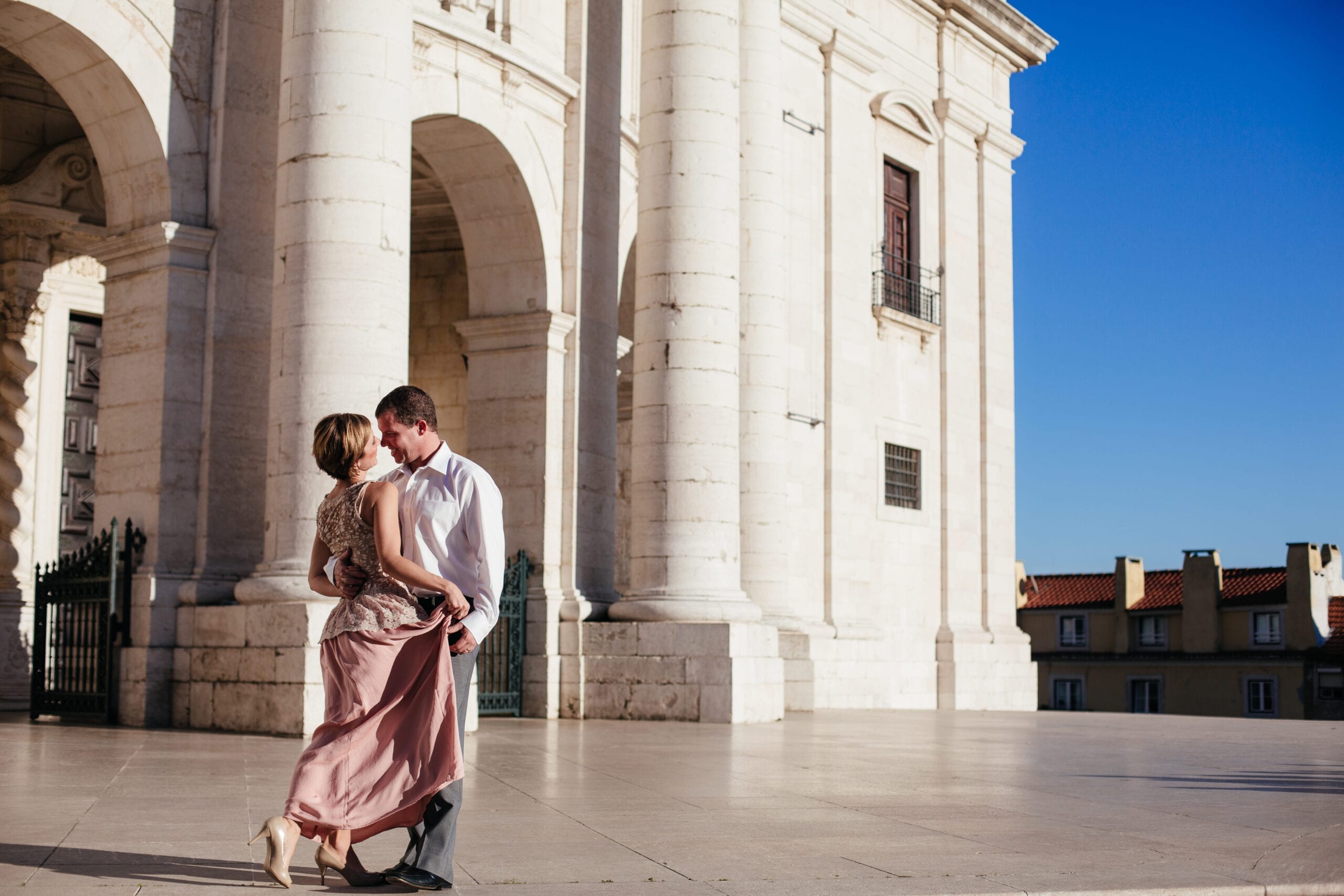 Jessica and Jason Wedding Anniversary Photoshoot in Lisbon
Romana we are overjoyed with the photos! What a perfect ending to an amazing trip, and we will always treasure the incredible memories you captured for us! Thank you so much, from the bottom of our hearts! We can't wait for you to photograph us again when we return! Jessica and Jason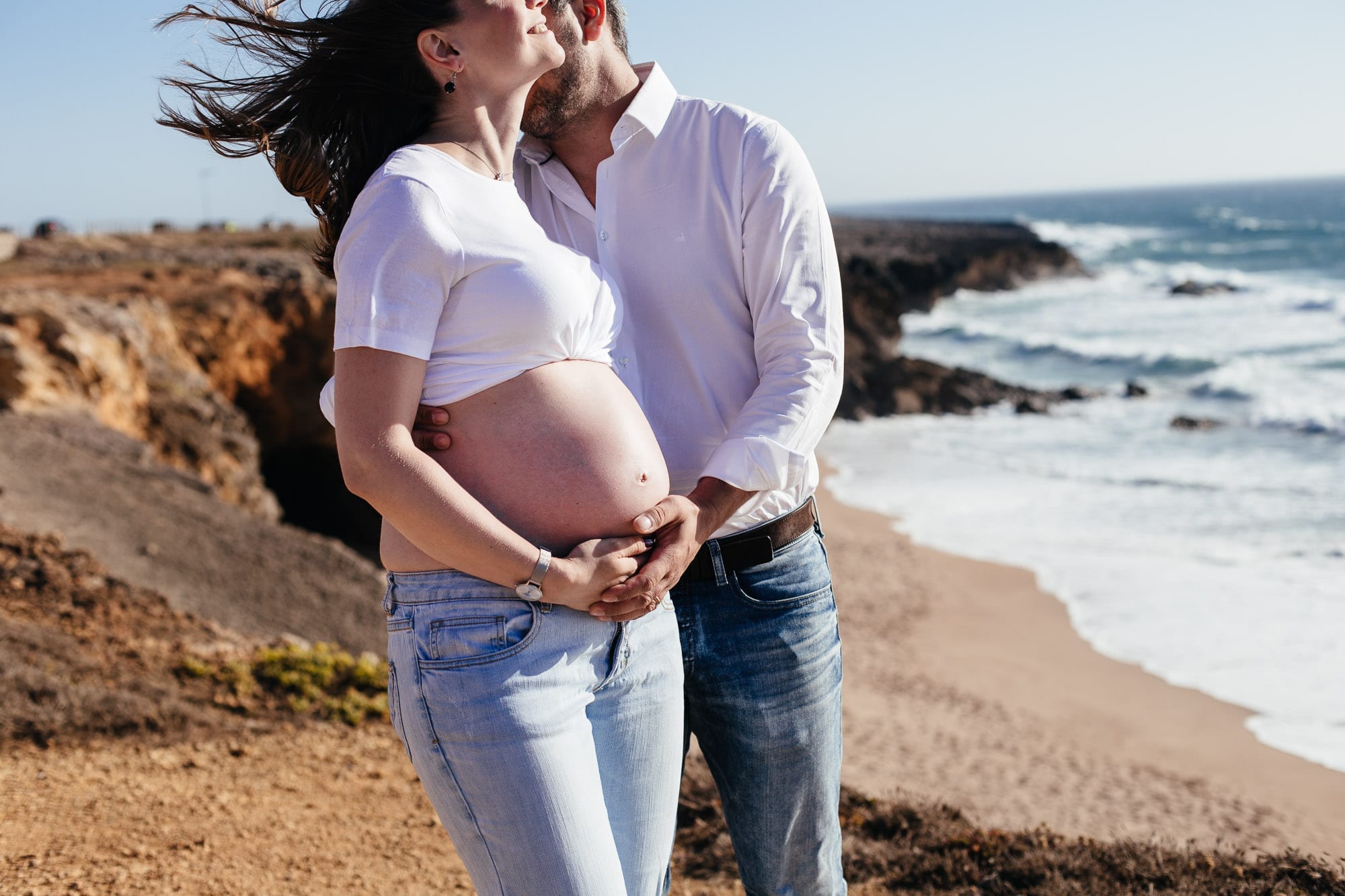 Margarita and Nuno Maternity Photoshoot in Sintra
"Romana and Emanuele are ones of the most professional photographers I have ever met. We were lucky to find them for almost spontaneous maternity session during our vacation in Portugal and they were kind to do it for us. Guys offered a beautiful location where we could do pictures of such precious moments in our life as pregnancy and despite of extremely strong wind made a fantastic job. All pictures are so lively, full of emotions, love and happiness and that is all because we felt totally comfortable with guys around us with cameras. We love each and every shoot, because they all captured our real feelings and look so natural. Now when the baby was born I dream to repeat a session with 3 of us with Romana and Emanuele in our beloved Portugal. Obrigada Romana, Grazie mille Emanuele."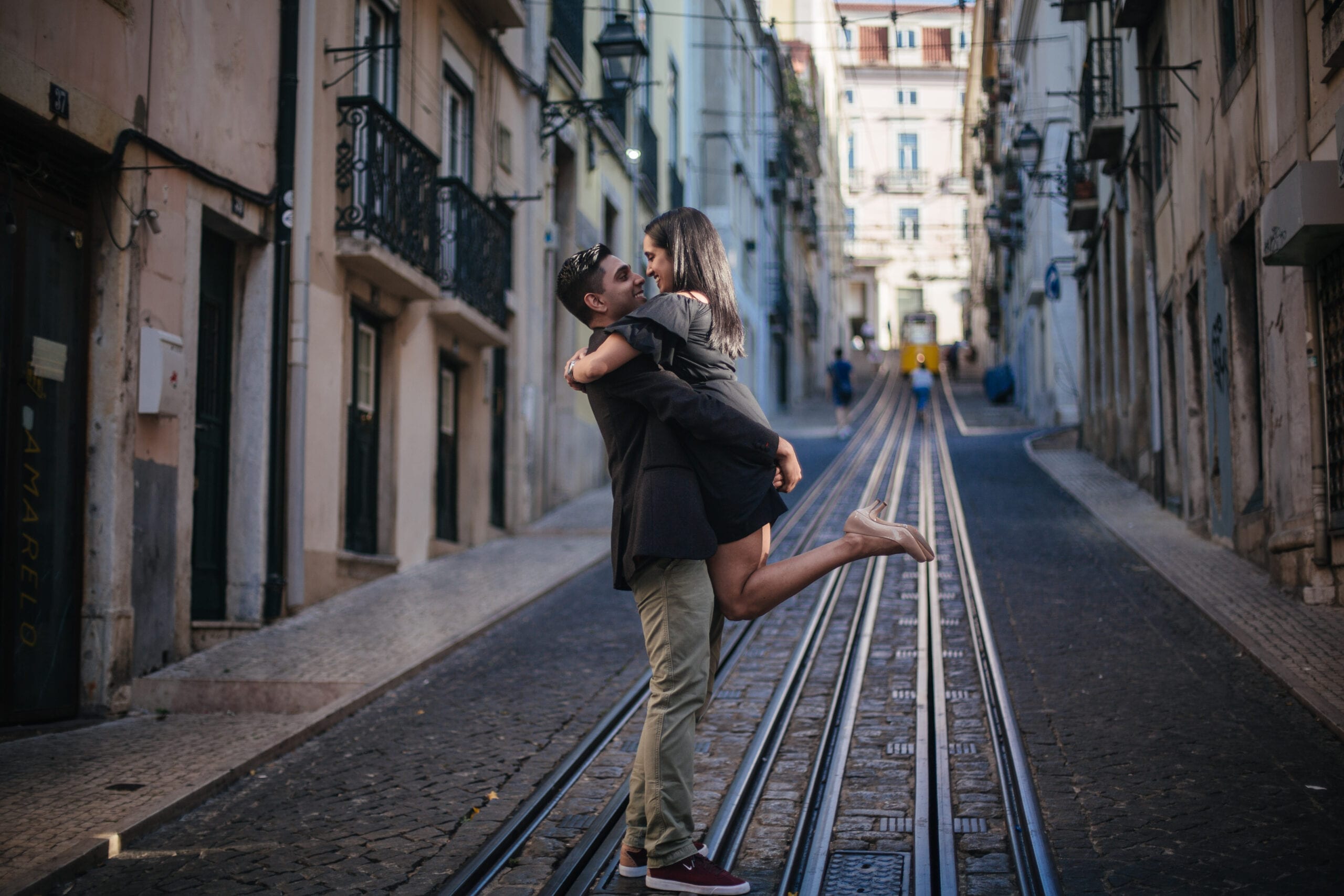 Sonya and Utsav Engagement Photoshoot in Lisbon
Thank you so much for getting these to us so quickly!!! We LOVEEEEEE them so much, you guys have an incredible talent and we are so lucky to have met and worked with you!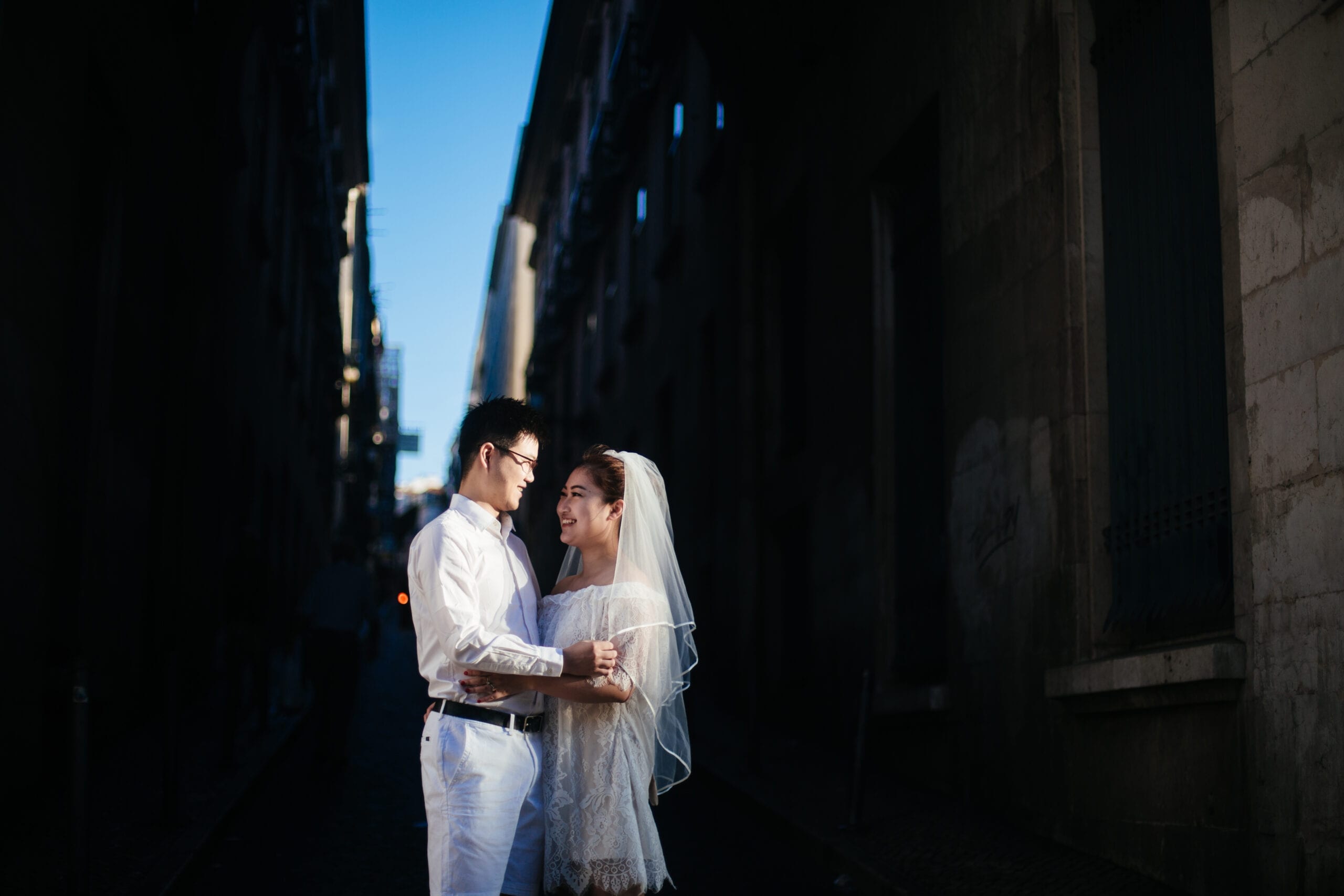 Amina and Summer Photoshoot in Lisbon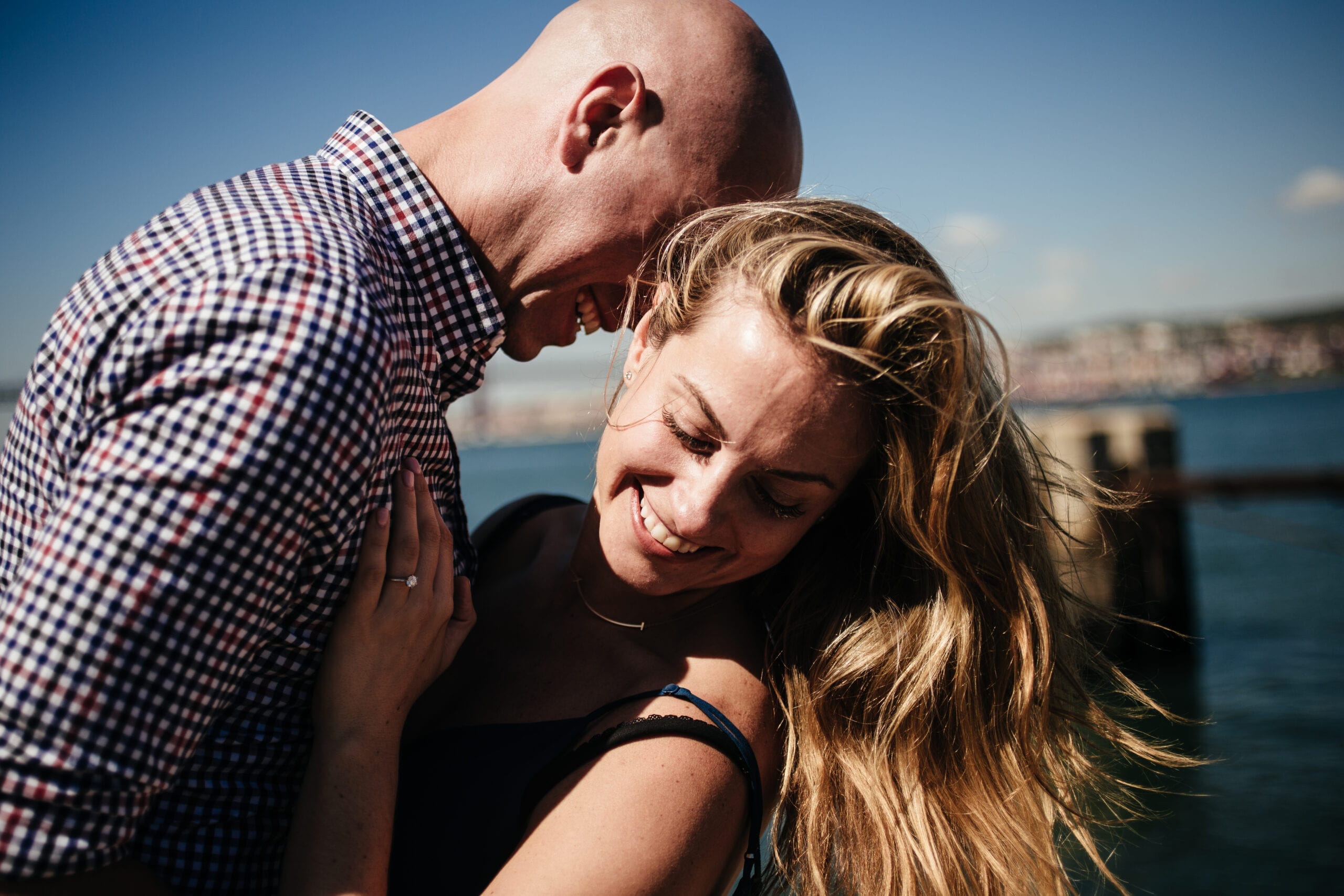 Lauren and Shawn Marriage Proposal in Lisbon
Lauren: "Thank you again for your incredible work with our proposal and engagement photos! We love them and are over the moon with how they turned out. Very well done! Thank you kindly."


Shawn: "Thank you so so much for getting this to me – it's magical and I'm so happy you were both there to capture it. I can't believe it happened and I was already able to let friends and family share in our joy. We are simply ecstatic. Thank you so so much again for everything. The pics look amazing."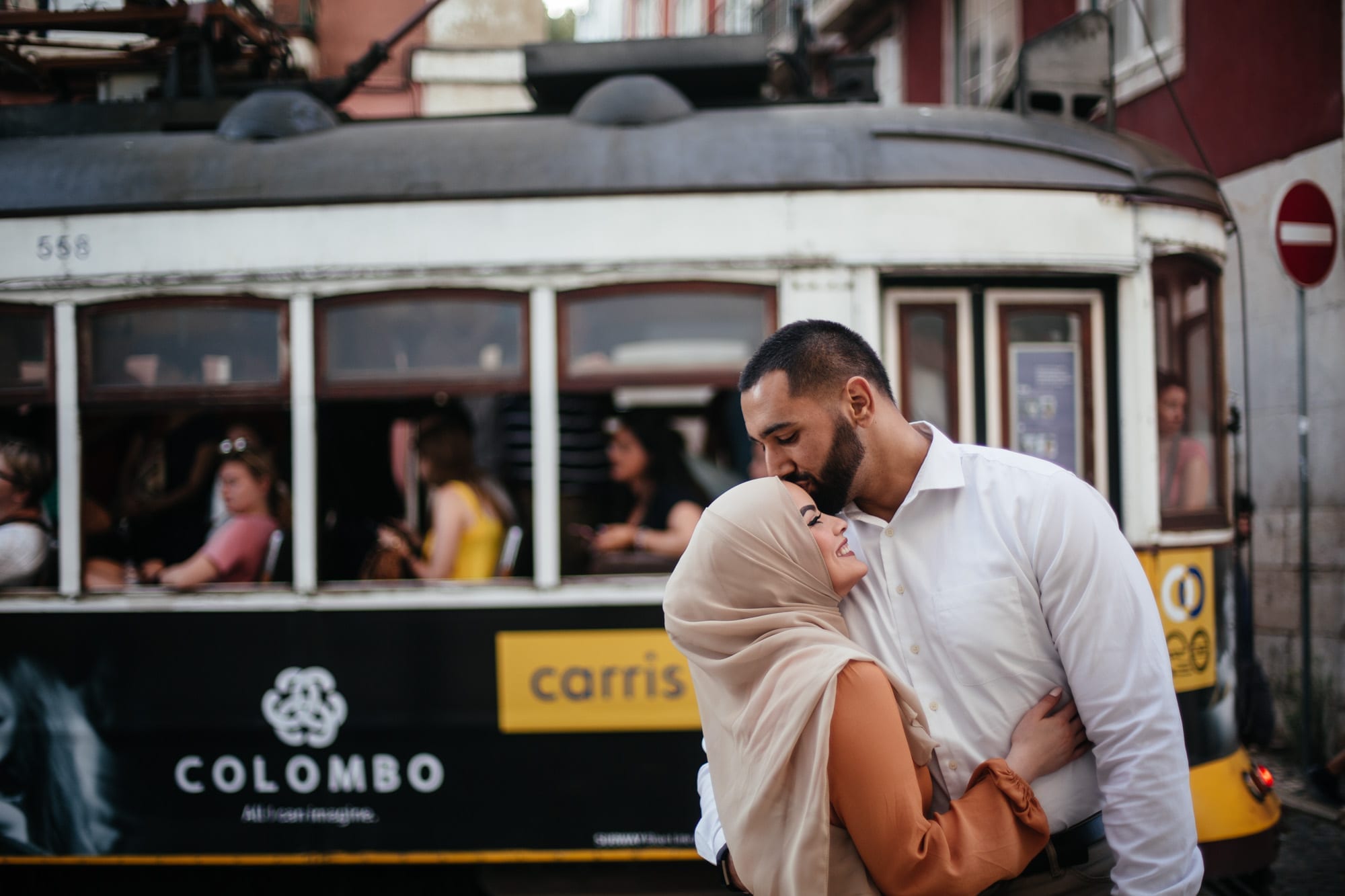 Omaya and Mouhammad Photoshoot in Lisbon
"It was a pleasure meeting you and your husband. Can't wait to share your AMAZING work with my followers!
Just wanted to thank you and your husband for being so kind and welcoming towards us. We will forever remember you both!
All of the pictures came out looking AMAZING!!!!! "
Prabhleen and Sid Engagement Photoshoot in Lisbon
"Thank you for taking us around the city and for the great photos. We absolutely love all of them and enjoyed going through them."