Kasia + Pedro | Destination Wedding in Quinta do Vale, Lisbon, Portugal
"Infinite stars. We're really happy we found you and that you were our Lisbon wedding photographers. Crying of happiness. THANK YOU SO MUCH" Pedro
My mum always told me "darling, either you look beautiful or you feel comfortable", Kasia told me when we met in person for the first time on the day of her engagement shoot.
Somehow I recorded this sentence in my head and repeated it to a few people as it rang so true. I'm personally at this stage in my life where I don't really care so much about looking beautiful – I care a lot more about feeling comfortable and being practical.
Somehow Kasia managed to get the best of both worlds on her wedding day: she had this tulle dress by Polish designer Sylwia Kopczynska which was incredibly beautiful but also extremely comfortable, allowing her to party and have fun all night long.
Kasia is Polish and Pedro is Portuguese, they live in Poland and have a beautiful daughter. They chose Portugal for their destination wedding and they found us on Google while searching for a Lisbon wedding photographer.
When we met a few days before her wedding Kasia showed us the stylish apartment she rented in Lisbon to stay with her family – we were so excited because it was so photogenic and stylish. We felt we could take some amazing "getting ready" shots in there. On the wedding day, we weren't disappointed: the rooms were beautifully lit and everything seemed to align perfectly.
The civil wedding ceremony took place at the beautiful Quinta do Vale, northwest of Lisbon, under a warm afternoon sun. After the ceremony, between one hug and another, the bride, the groom, and their guests pop opened a bunch of "minis" (that's what we call Portuguese beer that comes in small bottles).
Before dinner, we were able to grab Kasia and Pedro and take them around the venue for some portraits. We were amazed at how easy-going and comfortable these two were in front of the camera and we were so happy with how the photos turned out. Having had an engagement session with them a few days before the wedding certainly helped too.
Once the dinner was over the DJ played the music and Kasia & Pedro opened the dances wowing their guests with their moves.
Kasia, Pedro, their families, and friends (who came from all over the world to celebrate with them) are such fun, cool, happy, loving people and we had an amazing time with all of them.
——————————————–
Venue: Quinta do Vale
Dress: Sylwia Kopczynska
Shoes: Jimmy Choo
Music: Groovebox
Makeup: Sara Elisabete Firmino
THE ENGAGEMENT SHOOT IN LISBON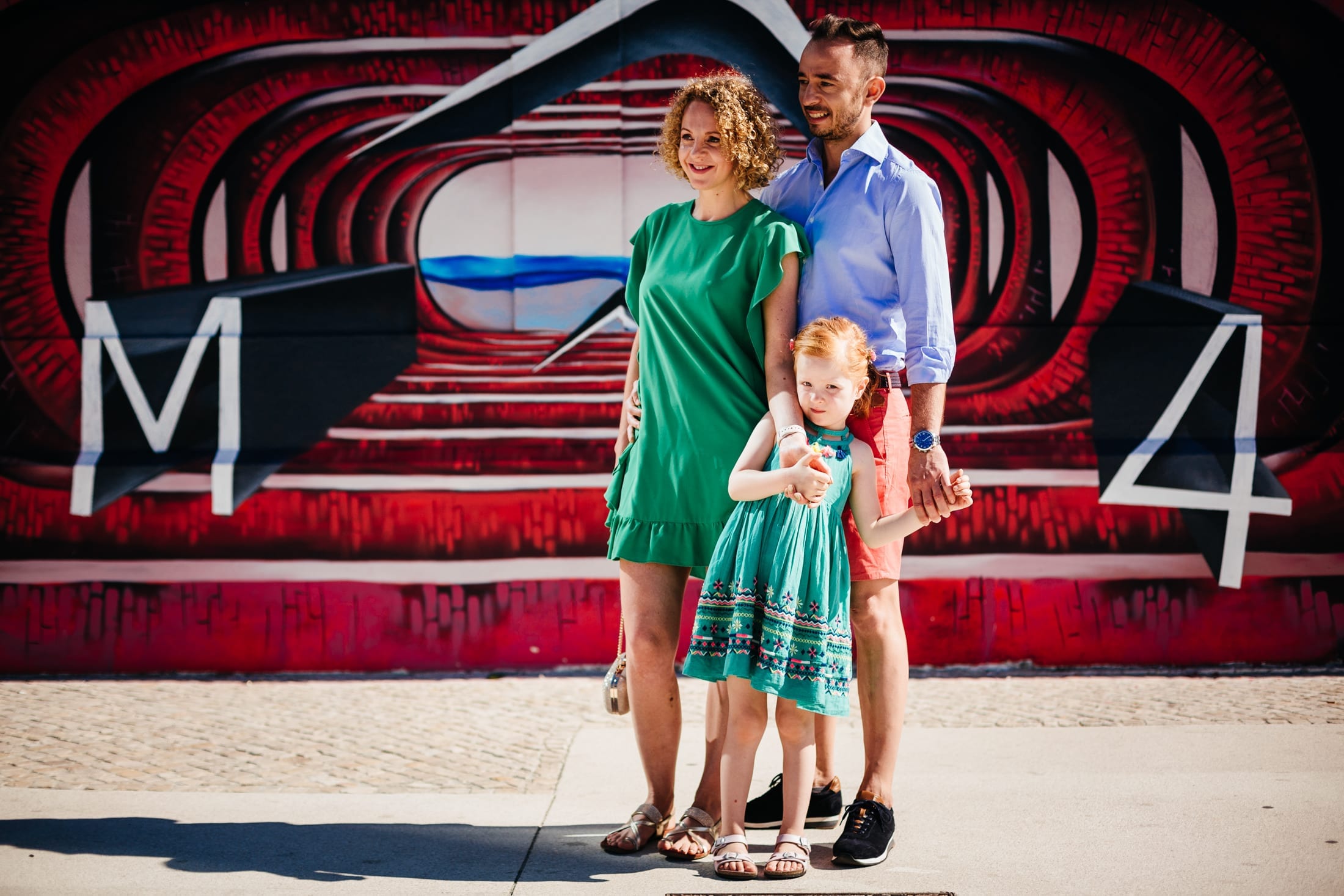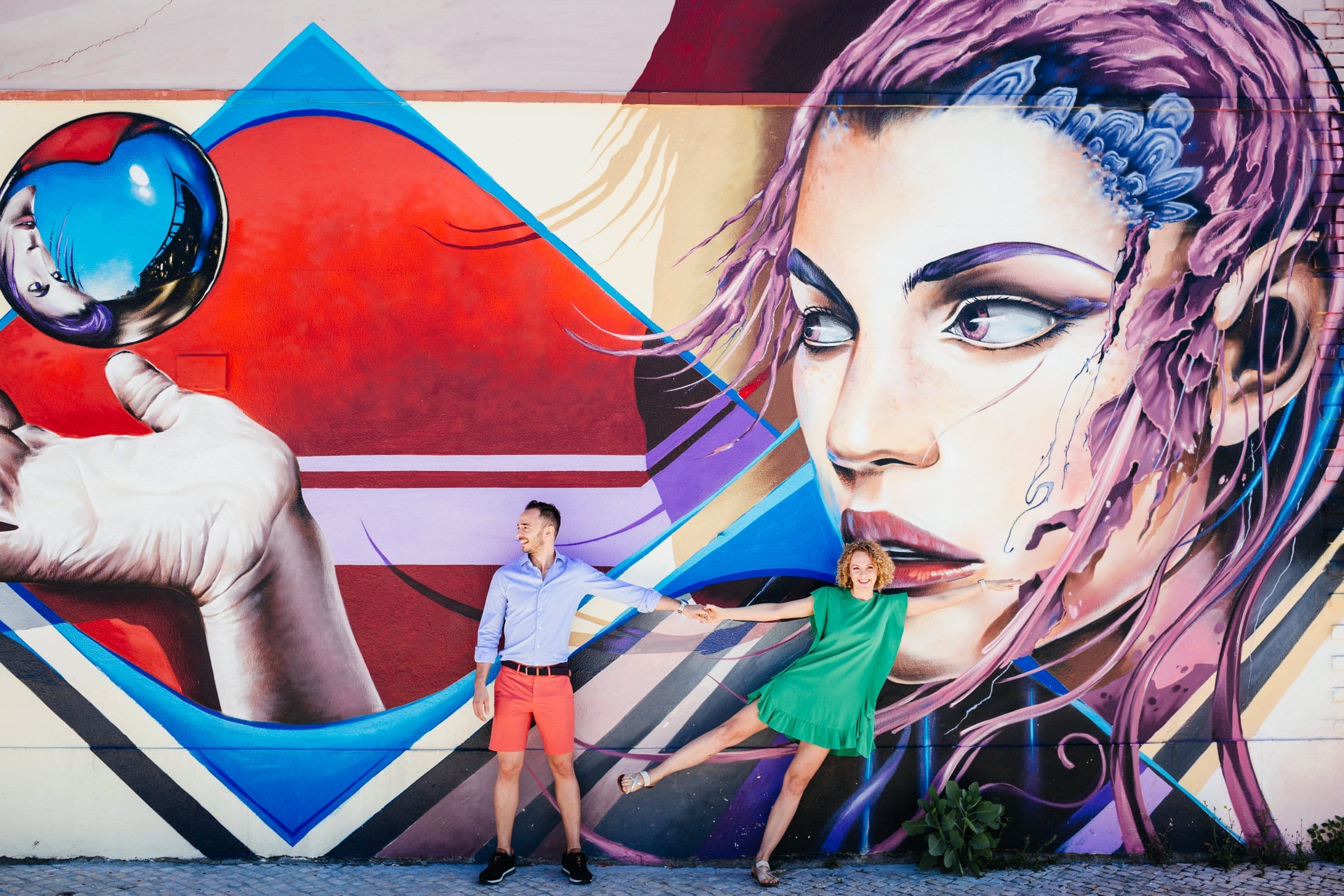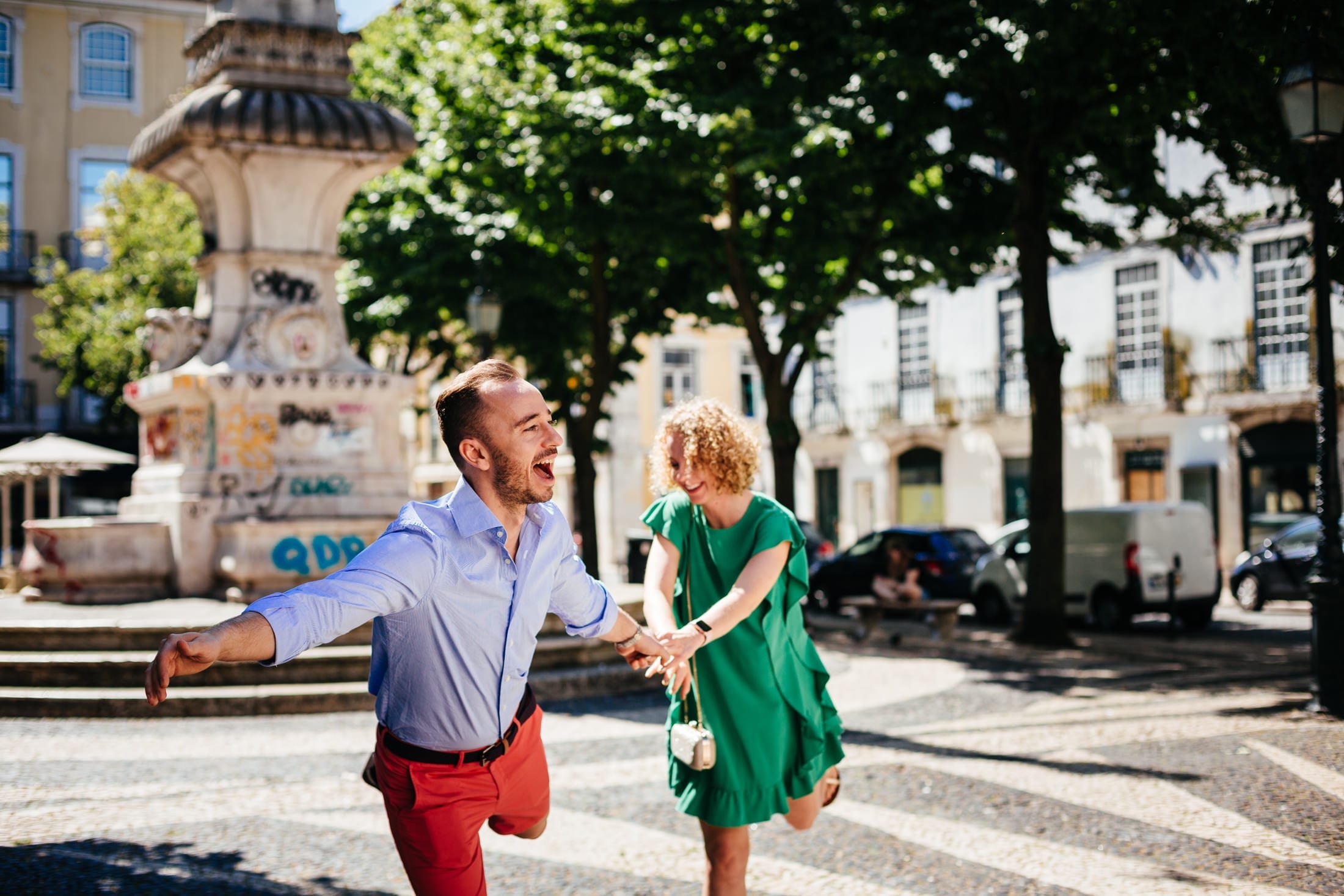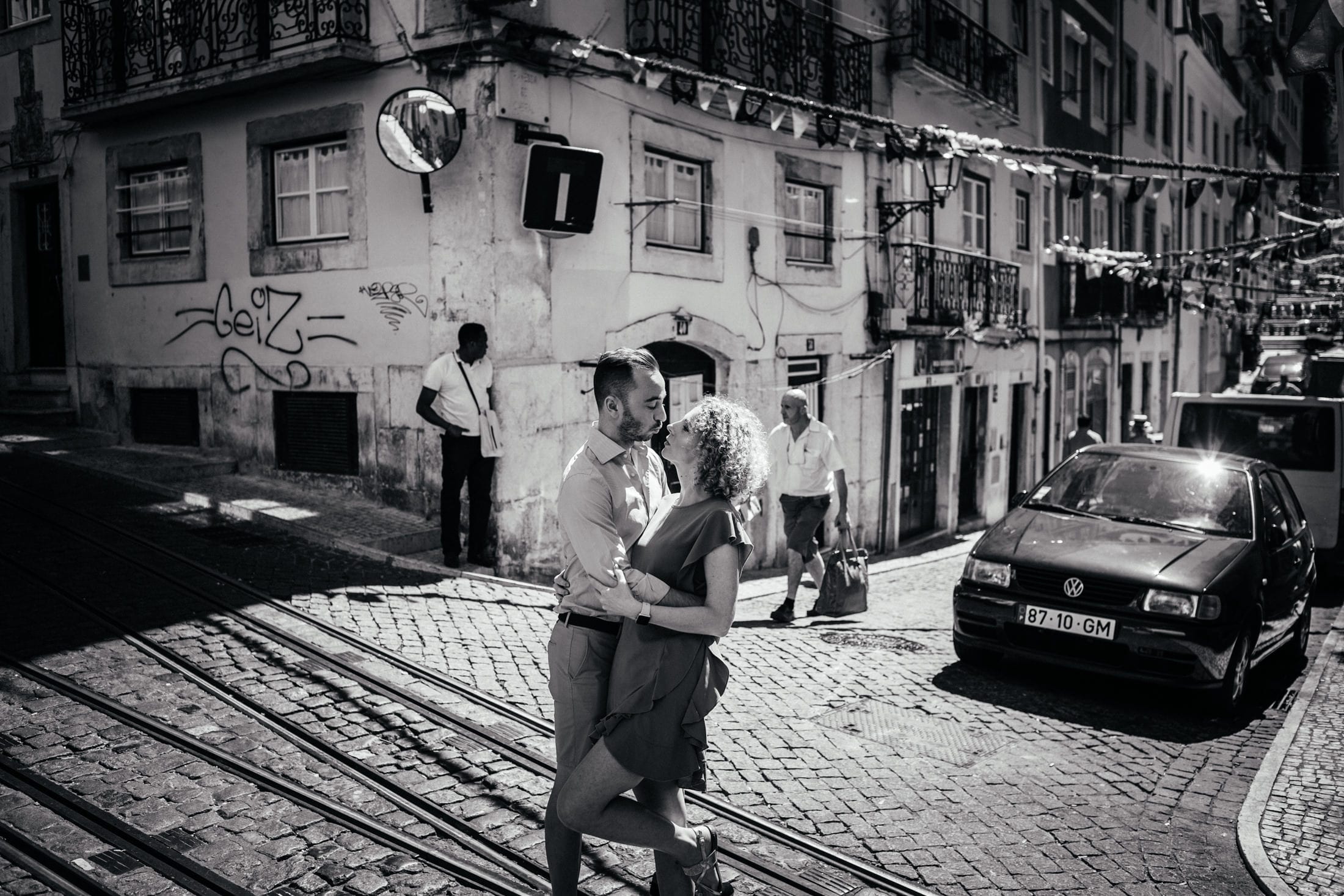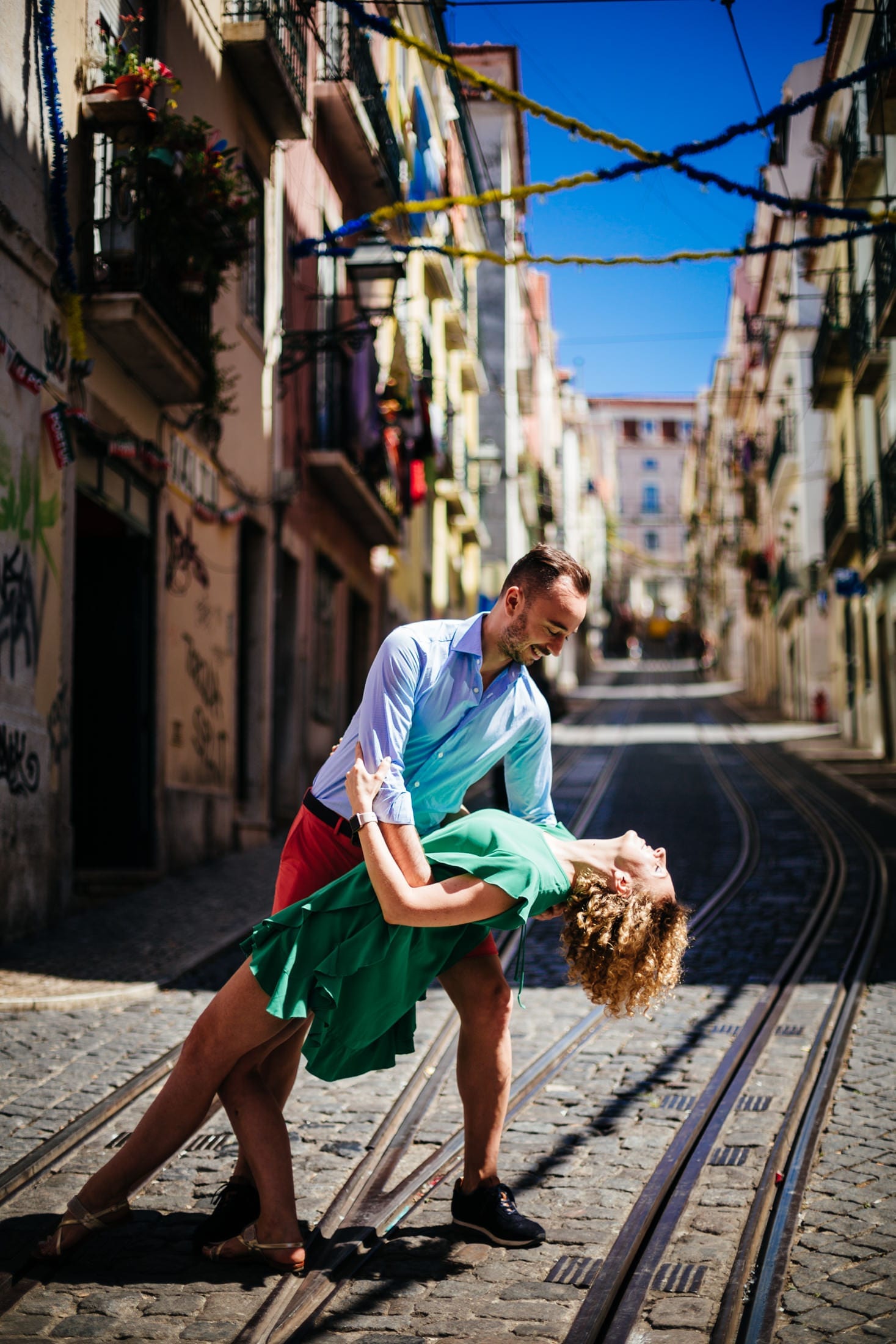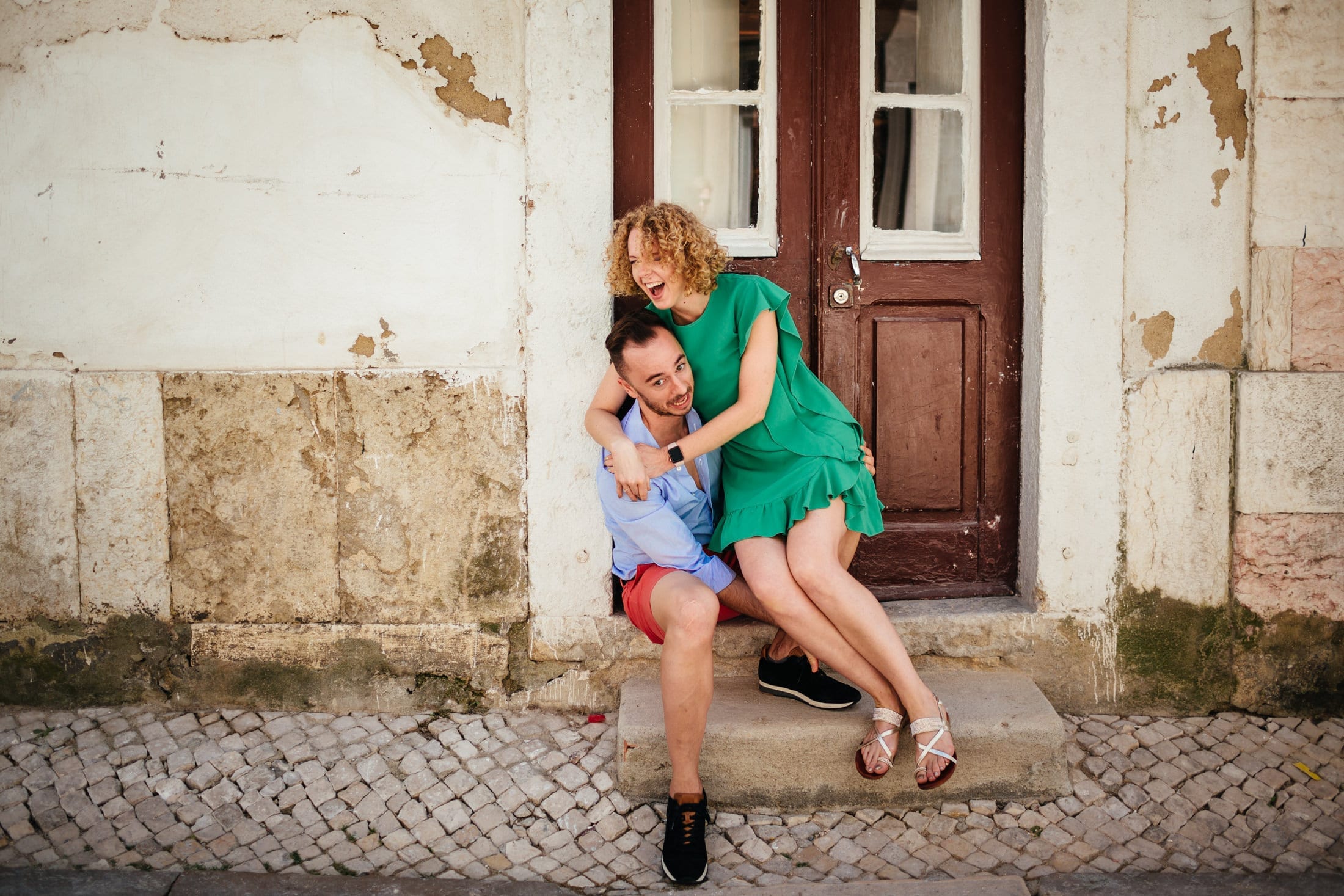 THE WEDDING DAY