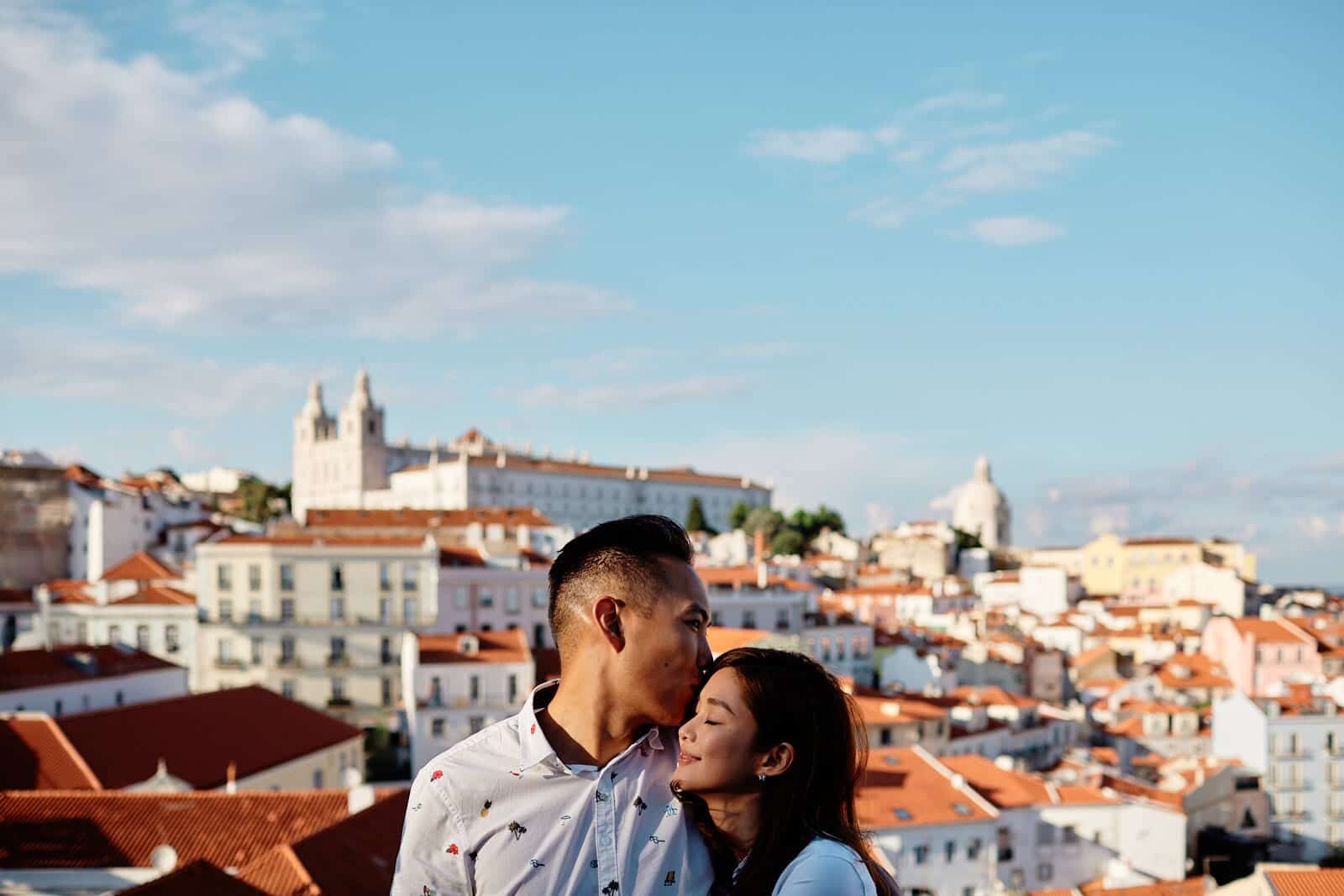 Eliza Sam | A love story photoshoot in Lisbon
Hong Kong actress Eliza Sam came to Portugal to shoot some scenes for a TV series. She brought her husband along with her so that they could visit Lisbon and enjoy some tourist time during breaks. When Josh, Eliza's husband, contacted us via e-mail inquiring about possibly hiring us for a photoshoot in Lisbon, we had no clue that they were actually staying at a hotel very close to our home, in the north-western part of the Lisbon district (what a coincidence – they were in fact shooting in our area, somewhere along the coast, if I remember correctly). We also had no clue that Eliza was a very well-known actress with such a big fan base in Hong Kong, and far beyond.
The afternoon we spent with them in Lisbon was epic. As you would expect from a movie star, Eliza was very comfortable in front of the camera, and, well, Josh was just as good (not bad for an investment banker, huh?) – They were fun, happy, energetic, and passionate, and I think it shows in the pictures.
The Gods of photography did their part too, and blessed us with the most beautiful light throughout the afternoon, especially at the very end of the shoot. But the sweetest part of it all was when, before parting ways, Josh commented that we probably don't have anyone to take romantic photos of us. He then took one of our cameras and took an amazing picture of us – this guy has a lot of talents, doesn't he? 🙂 Well, scroll till the very bottom and see it for yourself.
Enjoy!
—
Eliza Sam and Joshua Ngo in Lisbon | Our favorite photos